What they say:
216
POWER AMPLIFIER
For Top Line
The 216 power amplifier can drive speakers with the lowest impedance values and complex loads easily, to achieve a transparent and spacious sound with superior dynamics.
216
Power Amplifier
The 216 stereo power amplifier seamlessly joins the legendary family of Burmester power amplifiers that have won many international awards. It combines powerful performance with great dynamics and excellent timing and shines sonically with an impressive spatial stage and musical warmth. The 216 helps even speakers with the lowest impedance values and complex loads achieve a spacious sound image with superior dynamics.
POWER AMPLIFIER 216 & 218
"We have
thought in
exactly the right
direction."
THOMAS SCHNEIDER
TEAM LEADER
QUALITY MANAGEMENT
IMPRESSIONS
With attention to detail.
Recognisable as a typical Burmester even from the very first glance, the 216 power amplifier makes use of characteristic design elements of the Top Line.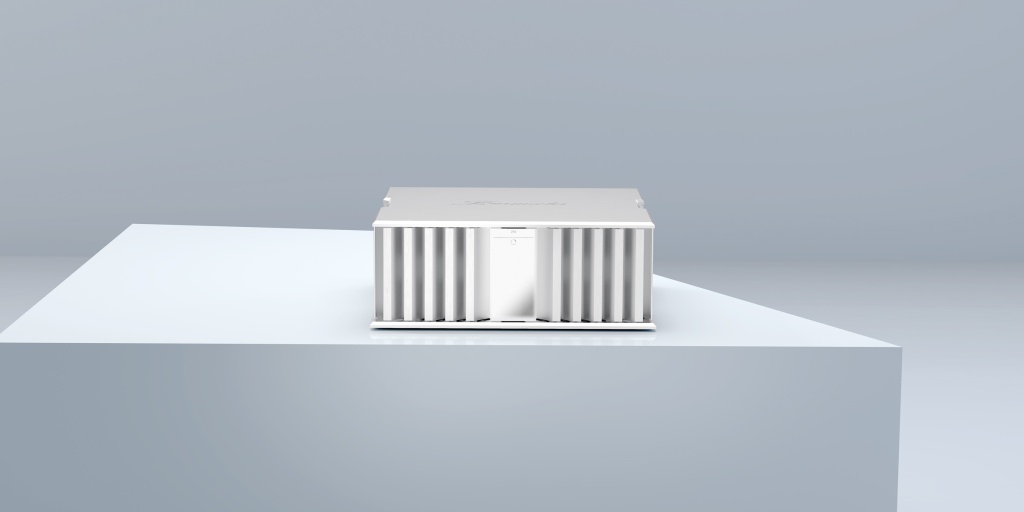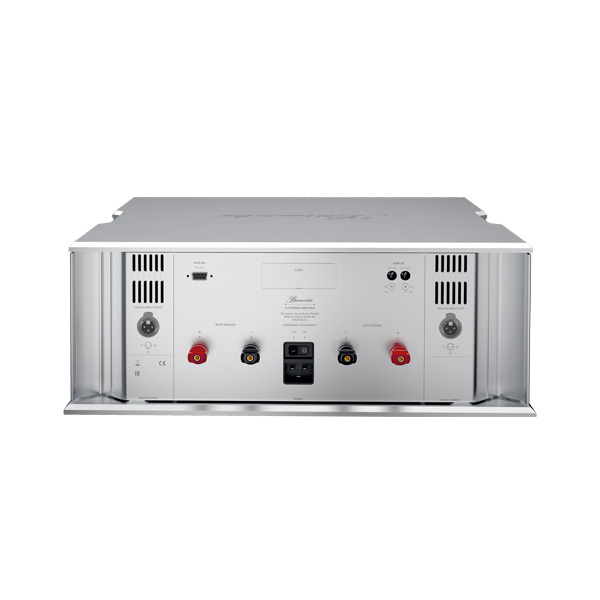 MANUFACTURE
Design
As with 218, the 216's design is derived from Burmester's flagship 159 Mono Power Amplifier. The 159 passes on its clear lines and the pleasing aesthetics appearance to the more compact models. Especially the screwless processing of the lid and the renunciation of additional decorative elements underline this look.
Handmade
In the development and manufacturing process, only the best quality components are selected to meet our exacting tolerances. In addition, several days of test runs as well as further intensive quality controls culminating in detailed final listening tests under real conditions are added. Every single assembly receives a 100% inspection according to Burmester quality standards before installation. This elaborate manufacturing process ensures that in the end the customer receives a product that is exceptional in every respect.
Features
completely symmetrical design
optimized protection circuits outside the signal path
stereo and mono operation possible (switchable)
input stages in Burmester X-Amp technology (Class A)
Completely DC-coupled signal path without sound-distorting capacitors in the signal path
Generously dimensioned power supply allows high current delivery capability
Effortless control of any loudspeaker due to high damping factor over the entire frequency range, even at high frequencies
Stable at all loads over the entire frequency range
Solid screw terminals for speaker cables
Remote on/off via Burmester devices (remote switch-on voltage: 10V DC)
Integration into Smart Home control possible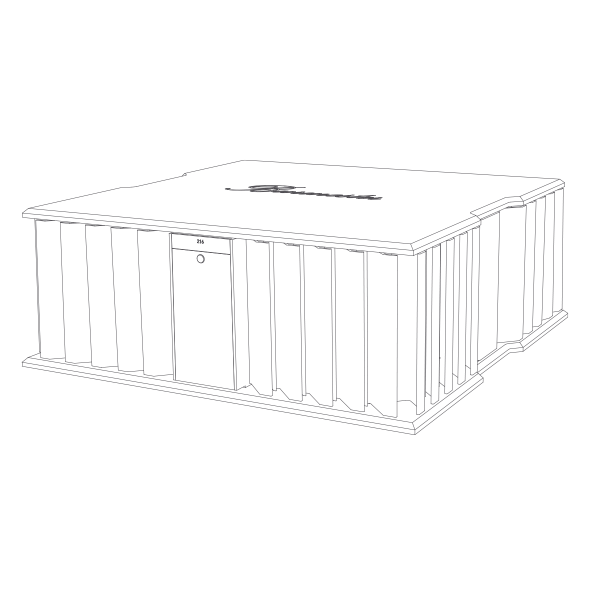 TECHNICAL DETAILS
Device type
Dual-channel power amplifier
Weight
35 kg
Width
496 mm
Height
191 mm
Depth
479 mm
Voltage ranges (Model 216-240)
230 – 240 V~, 50/60 Hz
Voltage ranges
(Model 216-120)
110 – 120 V~, 50/60 Hz
Voltage ranges
(Model 216-100)
100 V~, 50/60 Hz
Power consumption
STBY (230 V)
0,46 W
Output power stereo
(IEC 62368-1) at 2 Ω
245W
Output power stereo
(IEC 62368-1) at 4 Ω
165 W
Output power stereo
(IEC 62368-1) at 8 Ω
100 W
Connections:
Balanced input (stereo or mono bridge with appropriate adapter)
unbalanced input via adapter ( adapter optionally available)
DC input / output for remote ON/OFF
Remote control (remote control is optionally available)
BurLink interface
Loudspeaker outputs