Esoteric Grandioso P1X SACD Transport
Esoteric Grandioso P1X SACD Transport
What we Say:
The Esoteric Grandioso P1X sits at the very top of the Esoteric range. It is the ultimate 2 box CD transport. The two large chassis allows a true dual mono construction.
The Esoteric Grandioso P1X is split into two large boxes. One is the power supply and the other the transport itself. The power supply weighs 24kg and contains no fewer than 4 toroidal power transformers. The power supply contains two completely independent channels which then connect to the transport via two large umbilical cables on the output. Using multiple separate linear power supplies for each section gives this unit superb audio performance. Each transformer is mounted on a vibration isolating mount.
The main head unit weighs a further 29kg  The P1X utilises the top VRDS Atlas CD mechanism available, a true Rolls Royce of CD mechanisms. Digital Audio output circuits are carefully shielded within their own screened enclosures. Left and right channels use their own separate circuit boards. The P1X so benefits from a dedicated pair of current ES Link connections which give much improved performance over standard voltage driven connections. These take the digital output from the P1X to the D1X dual mono DAC. The system can also be connected to the Grandioso G1X master clock generator for a state of the art 5 box CD replay system. reference
For more Esoteric products available from DNA Audio please visit.
https://dnaaudio.co.uk/product_brand/esoteric/
For more information on the Grandioso C1X  please visit.
Enquire about the Esoteric Grandioso P1X SACD Transport >
Contact me when this ex-demo becomes available >
What they say:
Super Audio CD Transport
Grandioso P1X
FEATURES

An unprecedented transport mechanism that invites you to the furthest reaches of sound.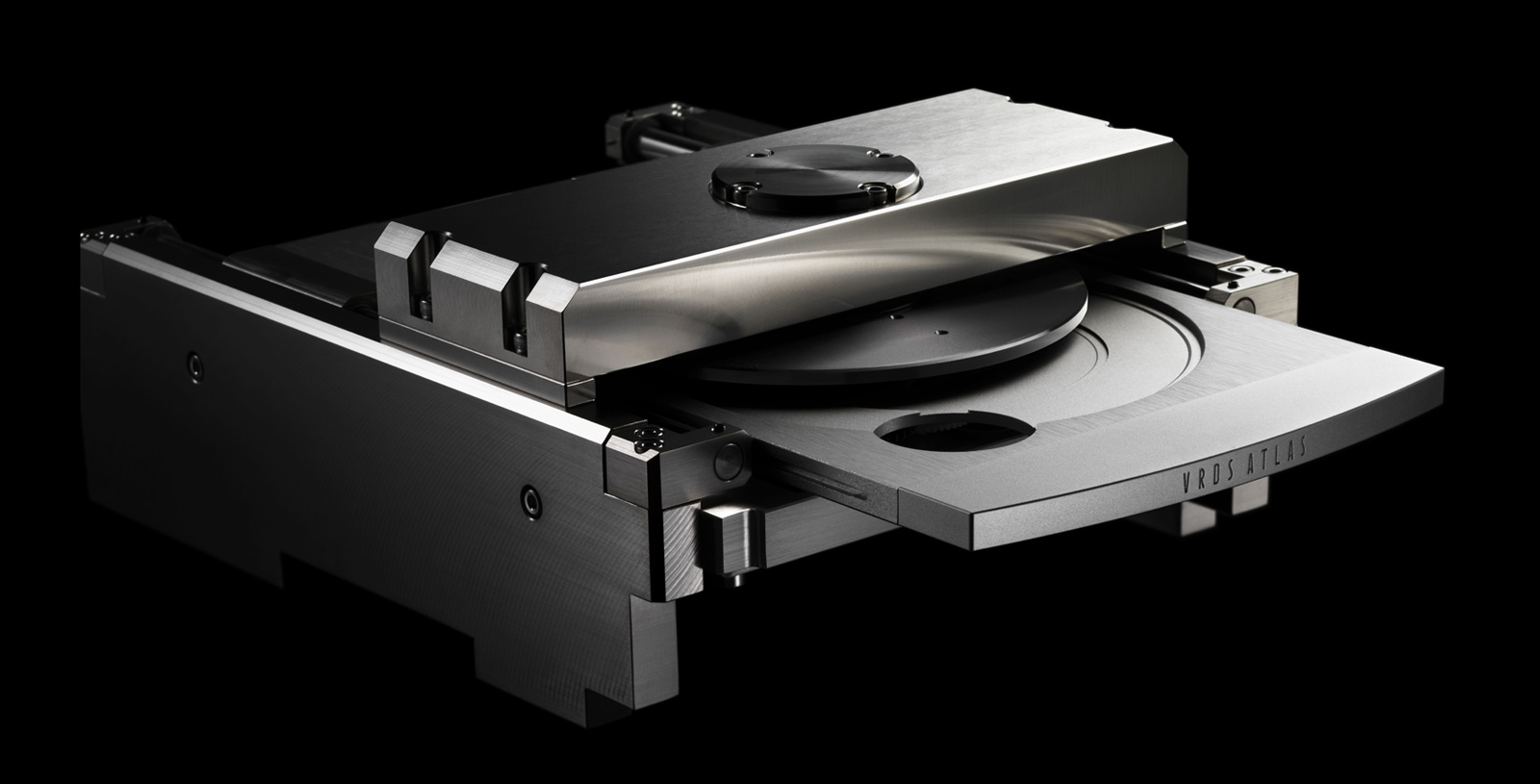 VRDS Technology
VRDS (Vibration-Free Rigid Disc-Clamping System) is Esoteric's unique CD/Super Audio CD transport technology, which has been specially designed to clamp the disc to a same-diameter turntable in order to eliminate the disc's rotational vibration, as well as any extraneous vibration emanating from the mechanism itself. It also corrects any warpage of the disc dramatically improving the accuracy of both the optical pickup and the disc pit layer's corresponding optical axis while also minimizing servo current. This all adds up to dramatically reduced disc read error for exceptional audio quality.
From NEO to ATLAS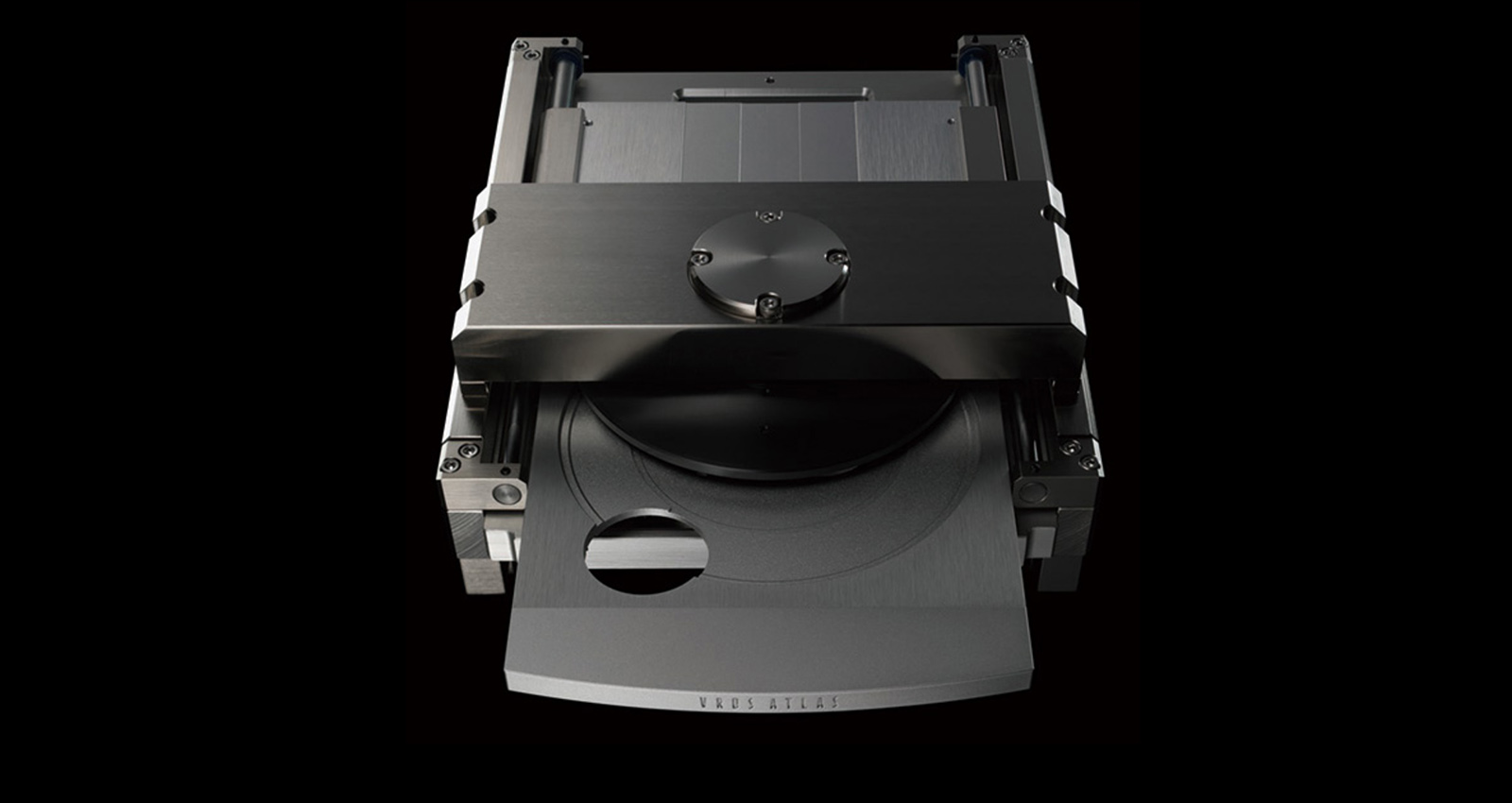 It has been 16 years since the VRDS-NEO Super Audio CD transport mechanism first debuted in 2003. Improving on the NEO transport posed a difficult challenge, as it had long been praised as offering the highest audio reproduction performance in the industry. However, the design was totally reengineered from the ground up, resulting in a completely new platform that boasts unparalleled levels of structural refinement and audio fidelity.
The Highest Rigidity and Heaviest Construction in the History of VRDS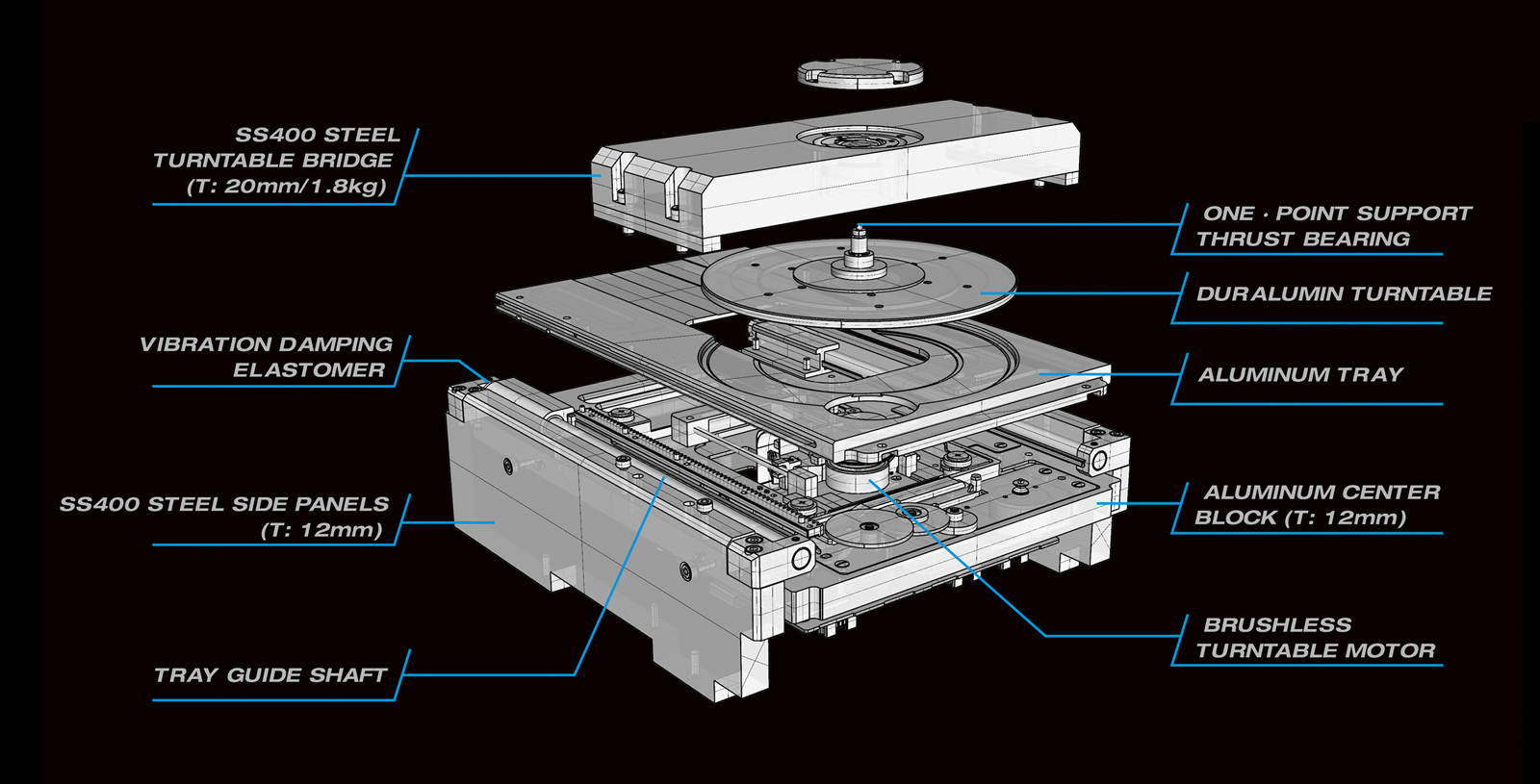 ATLAS boasts the highest rigidity and weight in the history of VRDS mechanisms. With its larger new SS400 steel side panels and bridge, the ATLAS is 27% heavier (6.6kg mechanism unit, 13.5kg including base) than the NEO, achieving both exceptional rigidity and impressive tone. It also dampens any and all vibration that might adversely affect audio quality. The turntable is machined from solid duralumin for excellent audio quality, and its spindle features a newly designed thrust bearing system. This friction-free one-point spindle support system ensures smooth, noiseless turntable rotation.
Wide & Low Center-of-Gravity Design
One of the keys to achieving the quietest mechanism in VRDS history is mechanical grounding technology that efficiently dampens vibration. By adopting a wide and low profile for the mechanism's design, the entire construction now features a low center of gravity. The turntable's drive system has also been refined and its motor moved to below the turntable from its previous position above the bridge, thus shortening the route for grounding vibration and greatly reducing mechanical noise.
Elegant Tray Mechanism Operation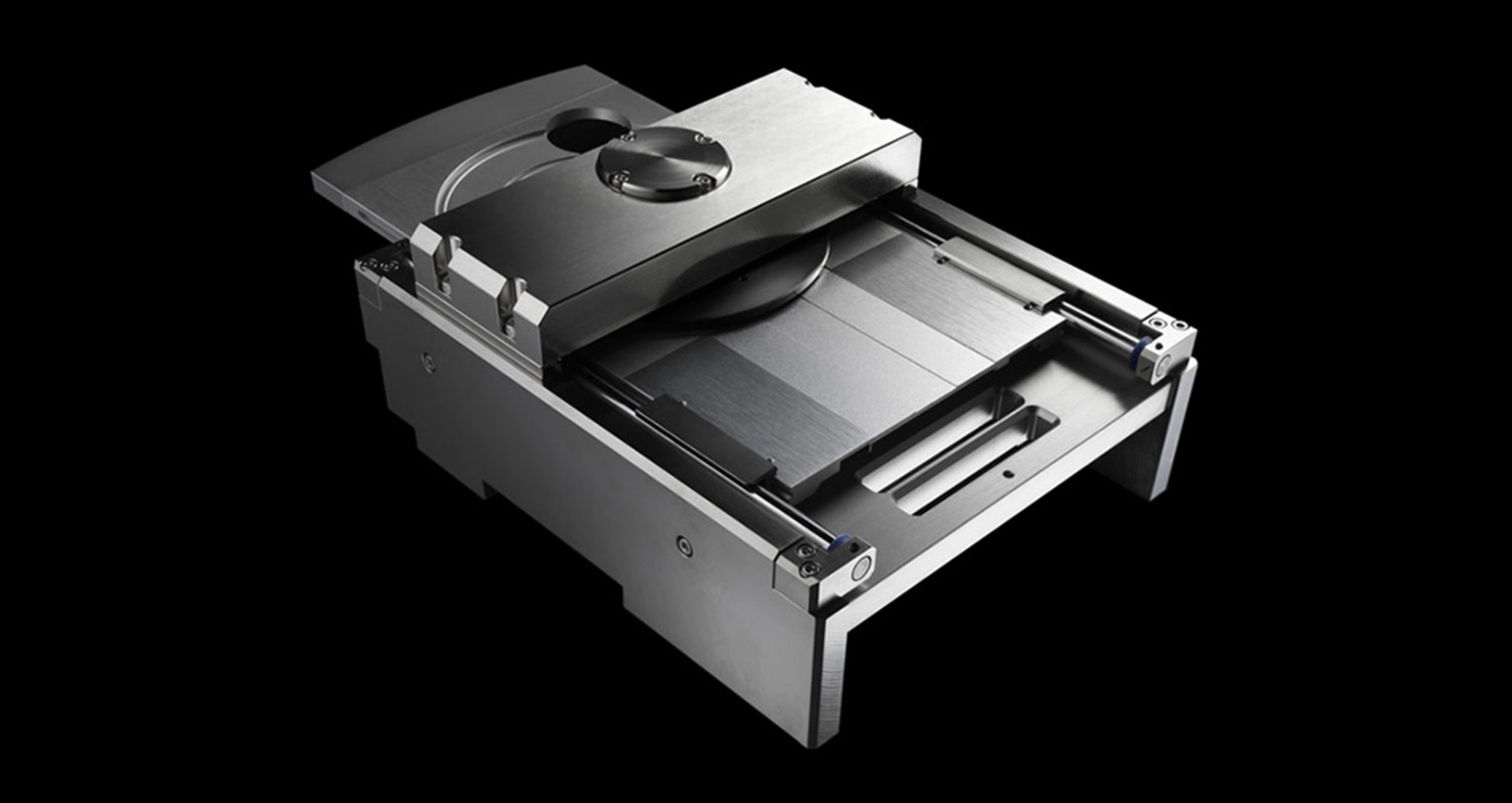 The tray's form has been designed for the least possible resonance by minimizing hollowing, and boasts exceptionally smooth opening and closing operation with very little play. The use of special vibration-damping elastomer resin also further minimizes tray resonance during music playback.
ES-LINK5 Digital Transmission
Esoteric's own ES-LINK digital interface utilizes HDMI cables for signal transmission. With the introduction of the P1X/D1X, ES-LINK has been further upgraded to Ver. 5 and supports an even wider range of superior sound quality formats (Max. 22.5MHz DSD and 768kHz/48-bit PCM). HDMI's multi-conductor structure permits full balance transmission of audio data and LR clock and bit clock signals.
This differs from regular digital transmission as signal modulation is not required on the sender side and demodulation processing is not required on the receiver side, thus dramatically reducing digital processing loads on the DAC side and enabling ideal digital transmission.
Dual-Chassis Construction with Separate Power Supply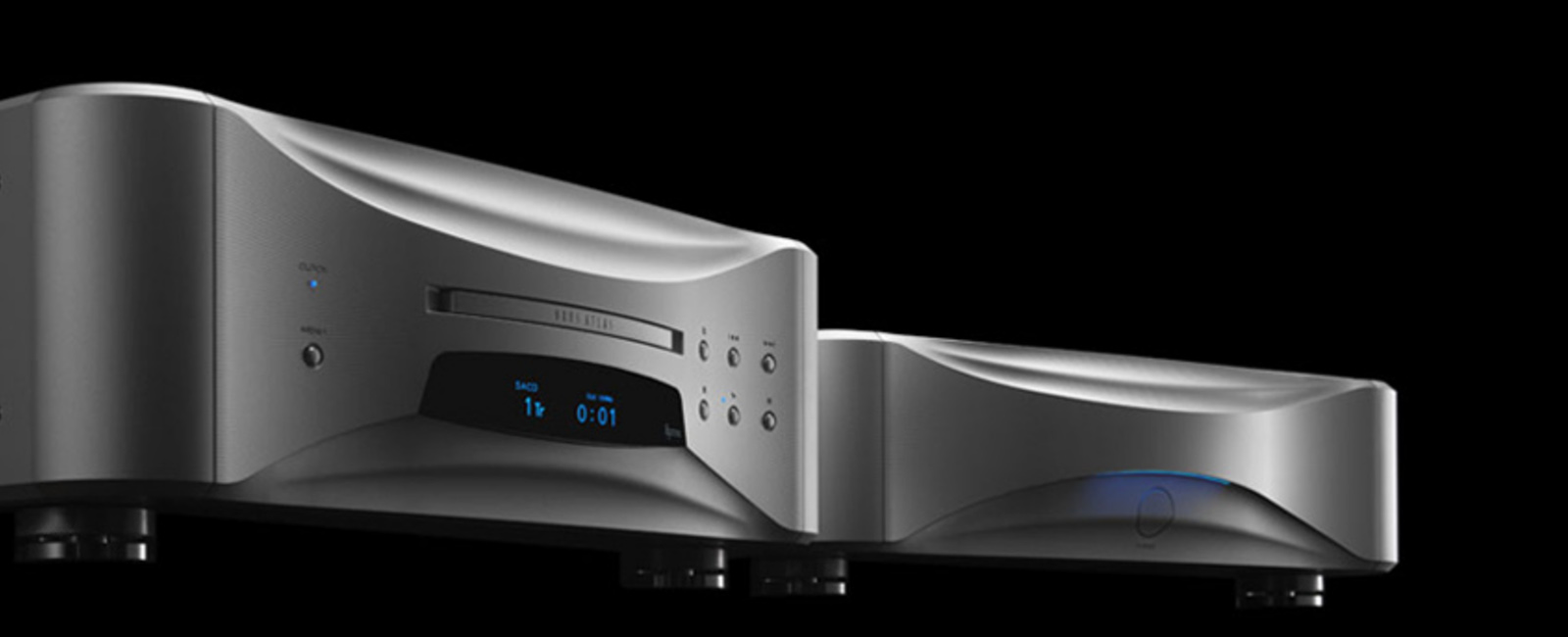 The P1X's power supply, as a fundamental source of vibration, has from its very first iteration been designed and constructed as a separate yet integral unit in order to achieve the quietest possible disc read characteristics and higher audio quality.
Four Independent Toroidal Power Supply Transformers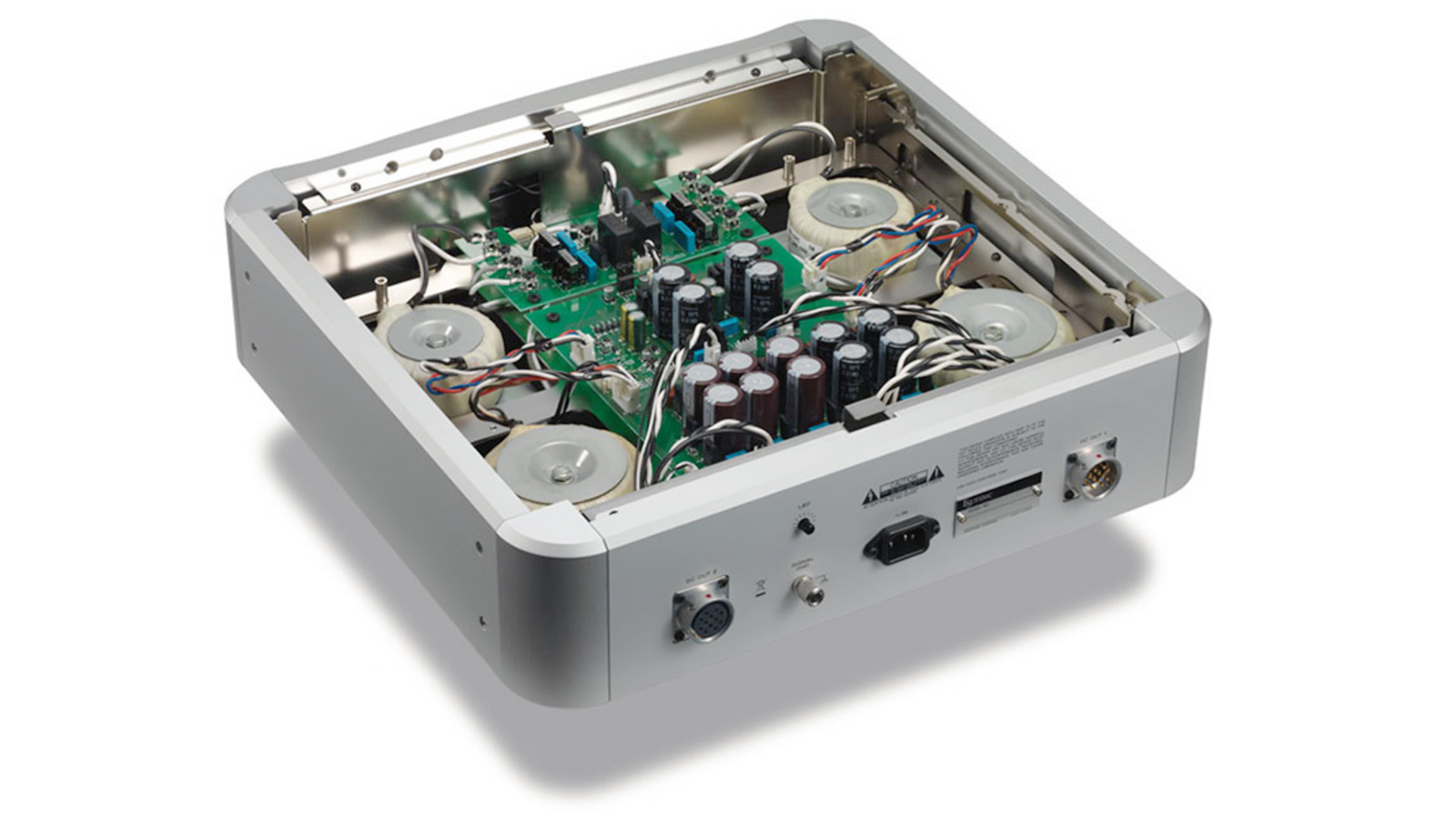 The power supply incorporates a total of four independent toroidal transformers, which provide each circuit with a clean and powerful supply of electricity.
Low-Feedback DC Regulators
Both the P1X and D1X feature low-feedback discrete DC regulators. The reduction in feedback level helps achieve a vibrantly energetic sound that seemingly overflows with a sensation of openness.
EDLC Super Capacitors
Both the P1X and D1X include EDLC* super capacitors throughout their power supply circuitry. The P1X utilizes a total of 38 EDLCs (with a combined capacity of 1,400,00μF or 1.4F), while the D1X features a total of 50 EDLCs (for a combined capacity of 1,300,000μF/1.3F) for the pair. Through this maximization of power supply capacity, remarkable improvements in low-range resolution and audio quality have been achieved.
* EDLC(Electric Double-Layer Capacitor): Developed as next-generation power devices for the electric vehicle industry, these capacitors are attracting wider attention as cutting-edge technology due to their exceptionally high capacitance.
Multilayer Chassis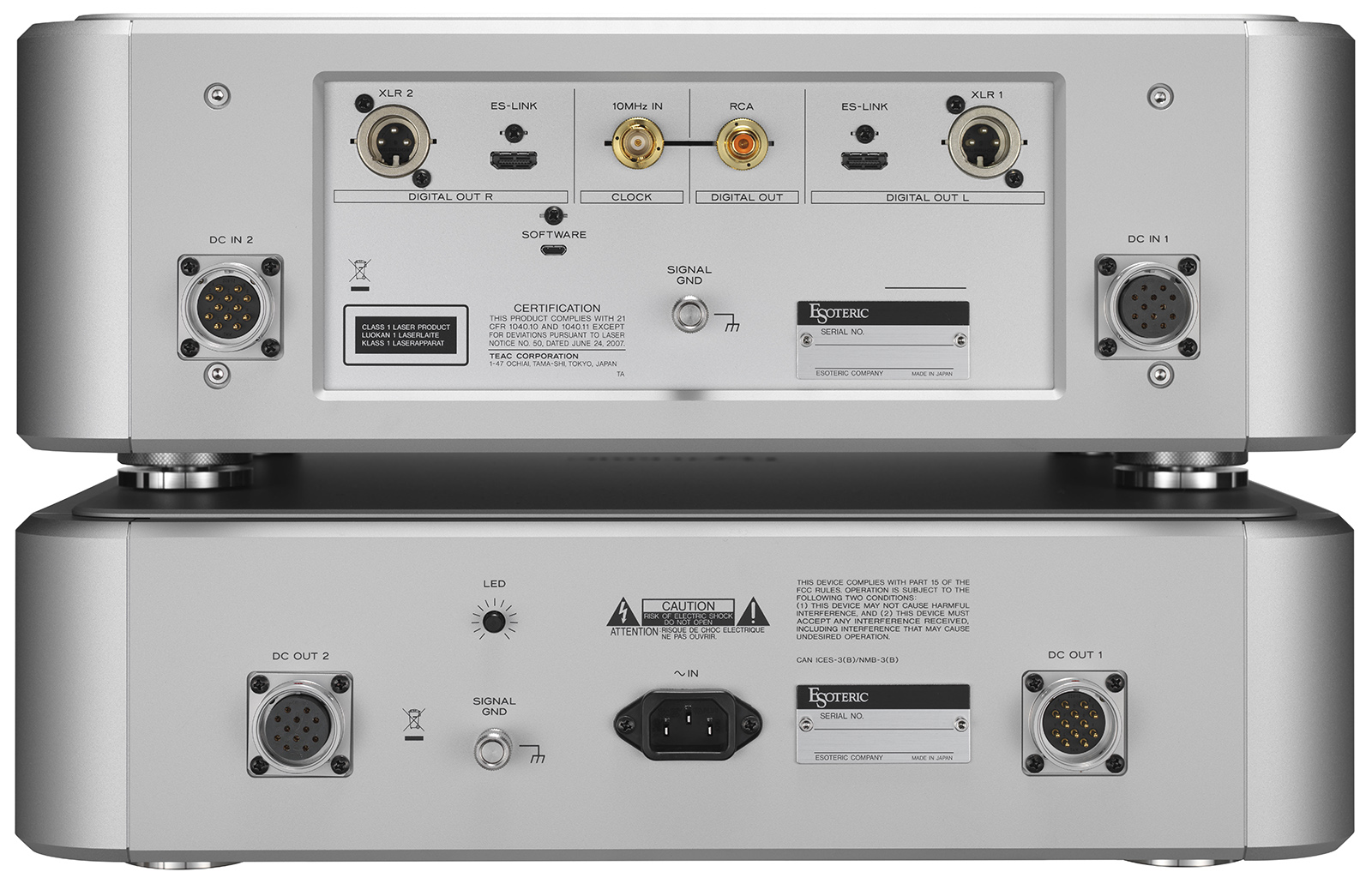 Special attention has also been paid to chassis construction as a way of thoroughly controlling vibration. The lower chassis, where the main components are secured, features a multilayer structure formed of multiple steel plates. Power supply transformers and other components are secured to separate layers in a three-dimensional layout that minimizes reciprocal interference between the various components. The enclosure's thick, heavyweight aluminum panels and Esoteric's unique pinpoint feet(Patent No. 4075477 and 3778108) further impede the transfer of low-level vibration.
Semi Floating Top Panel
The enclosure's top panel utilizes a screwless semi-floating structure that further contributes to an open and expansive sound.
Includes high-quality remote control with thick aluminum panel.